Waste reception
Construction and demolition waste
We receive waste from construction and demolition of buildings.
Vegetable residues
We also receive vegetable waste from, mainly parks and gardens.
---
Waste admitted for recovery and recycling:
Plant tissue waste
Sawdust, shavings
Waste from paper
Waste from cardboard
Concrete
Mixes of concrete, bricks, tiles and ceramic materials
wood
glasses
Plastics
Mixed Metals
Biodegradable waste
Furniture, fixtures, bulky waste
In our facilities the admission of excavation earth and any type of toxic or dangerous residueis prohibited.
Waste treatment
Recovery and recycling
---
The waste is subjected to a process of recovery and recycling, to obtain products resulting from a series of processes.
Legislation
---
At Reciclados Mijas we follow the legislation and regulations in force to obtain products that guarantee compliance of quality. We have the title of authorized manager No. 207-GRU .
Recovery
---
Those wastes that are recovered in the process of treatment, such as iron, wood, cardboard or plastic, are stored and subsequently delivered to specialized managers for proper management.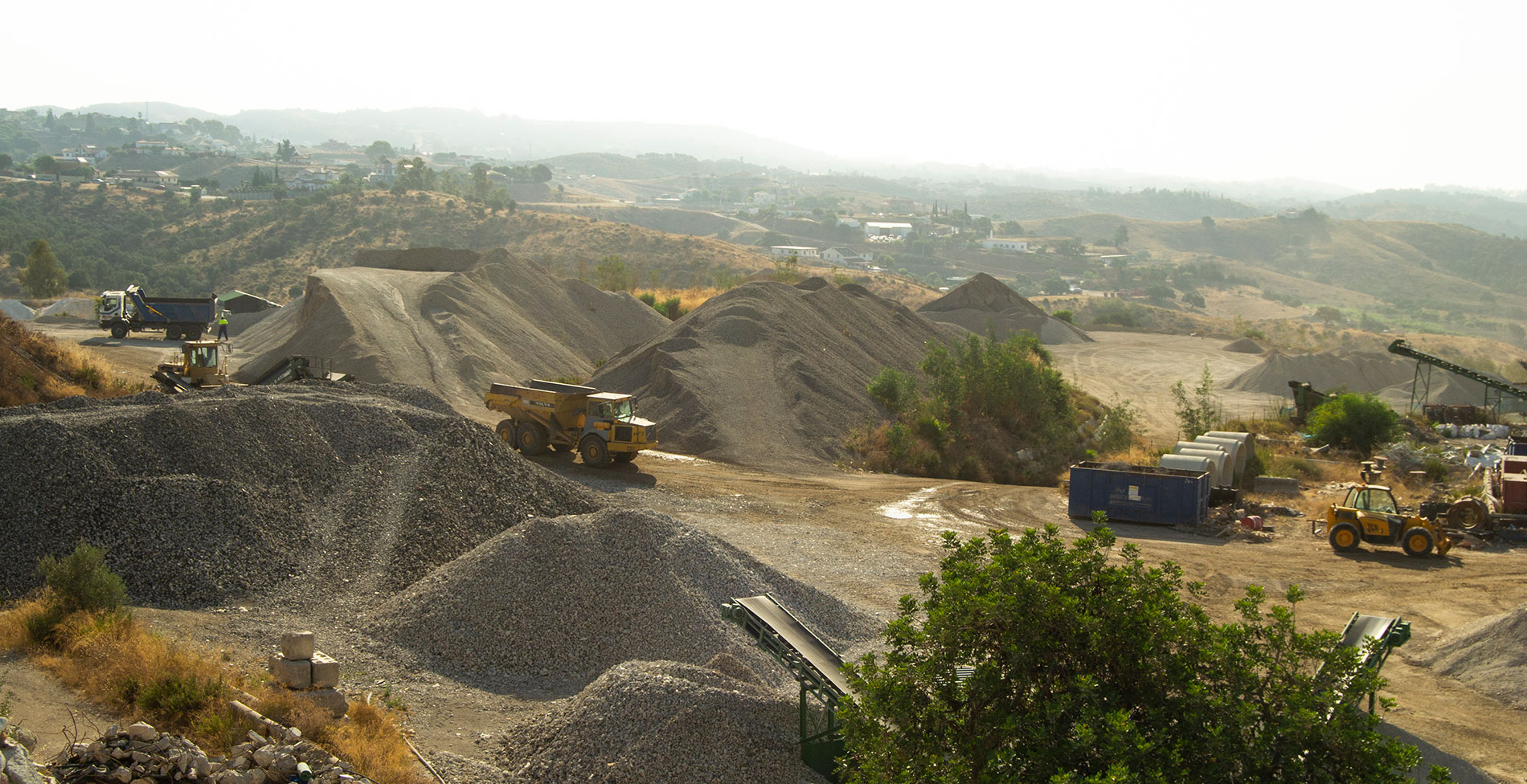 How do we do it?
Waste reception
---
The vehicles that transport the waste enter our facilities by first going through the scale, checking that the transported waste can be accepted.
Weighing on scale
---
The vehicle is weighed on a scale by our team at the entrance, and also at the exit in order to obtain the weight of the waste.
Discharge
---
Once inside, our operators will inform customers of the area enabled for unloading waste, depending on the type of material they are transporting.
Classification
---
The waste discharged at the plant is classified and stored prior to recycling, rigorously separating the different types of waste.
Recycling plant
---
Processing and recycling of waste through specific procedures to guarantee a high quality of the products resulting from this final process.