Reciclados Mijas was born in 1997 as a private company before the need to manage debris and plant residues from landscaped areas of the Costa del Sol, which at the height of the construction in the 1990s, had no solution whatsoever for the management of said waste, installing a recycling plant in La Cala de Mijas.
The commitment adopted by the management team has been, incessant improvement in recycling, as the best alternative to elimination, giving value to waste that a few years ago was not knew what to do with them and use them as raw material for production of marketable recycled products, contribute to the environment and achieve customer satisfaction through performance in the service offered.
The main activity of the plant is the processing and recycling of the different waste for which it is found authorized: plant waste, rcd's (construction waste and demolition), biodegradable waste and wood furniture and fixtures.
Starting from said waste, valuing it, carrying out a proper processing and executing correct management of the recycling, high quality recycled products are obtained, such as amendment organizes of soil used in gardening and agriculture, as well as recycled aggregates, for later reuse in the construction industry, these aggregates have the marking EC.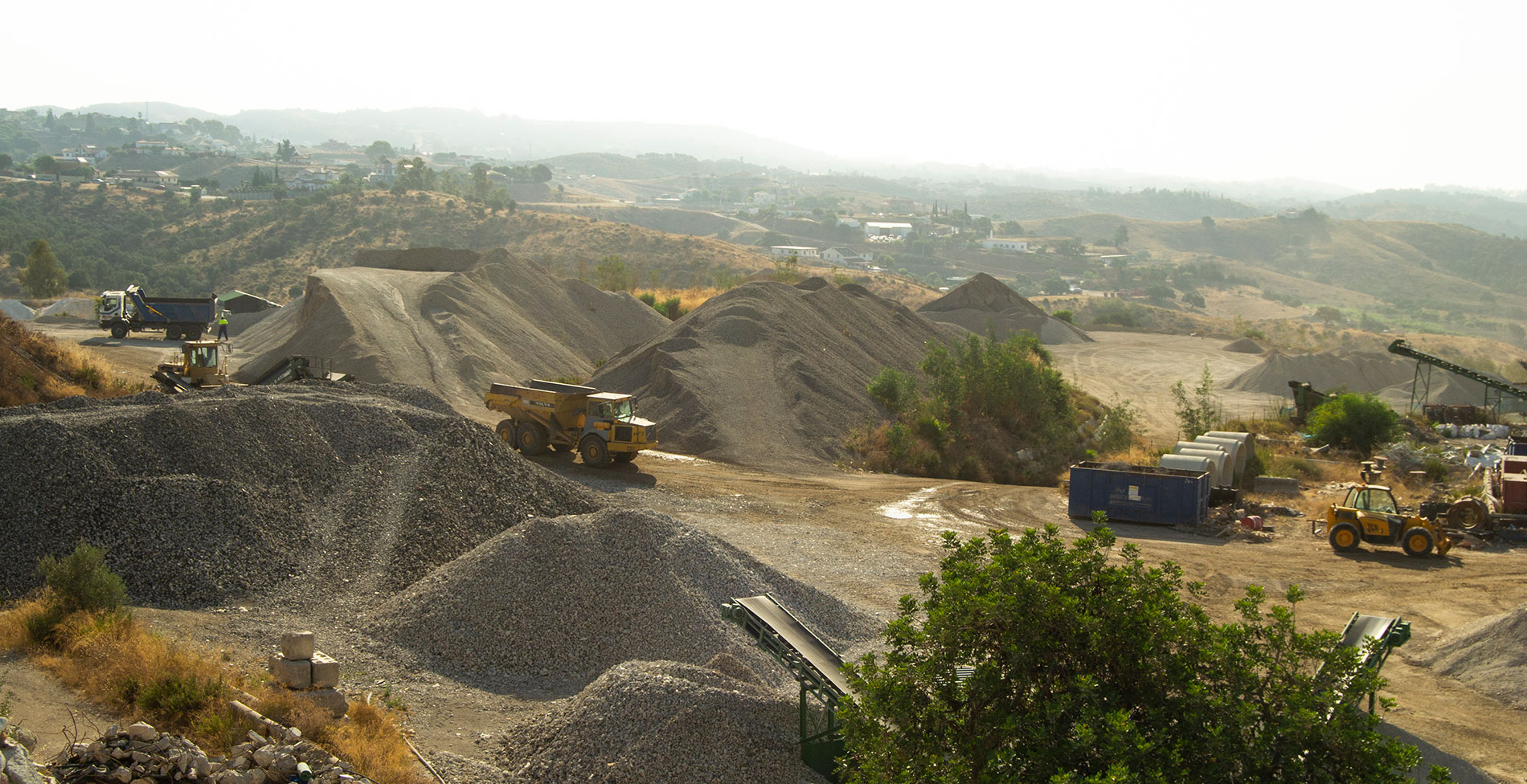 Recycled Mijas
The planet deserves it, Recycle!
High percentage of plant residues are used as biomass.
Waste that by its nature cannot be recycled at the plant, are valued, classified and transported to managers authorized specialists in these resources.
The collection service consists of truck cranes specialized for the collection of plant waste by the urbanizations, golf courses, garden areas in the area of performance, for subsequent transfer to the plant recycling.
Reciclados Mijas maintains a strict security policy, health and occupational risk prevention at all levels of the organization.
The waste recycling plant is a necessary project, which manages to eradicate the problem of landfills, eliminating these sources of pollution with a strong environmental impact, by recovering and Recycle the waste that we have discarded up to now.
Our company provides a great environmental value to the area, thanks to the fact that its implementation broadens the expectations of a better nature conservation. For it will collect, and therefore it will avoid dumping more than ten thousand trucks a year between brush and rubble, which is a volume of two hundred thousand cubic meters of waste.